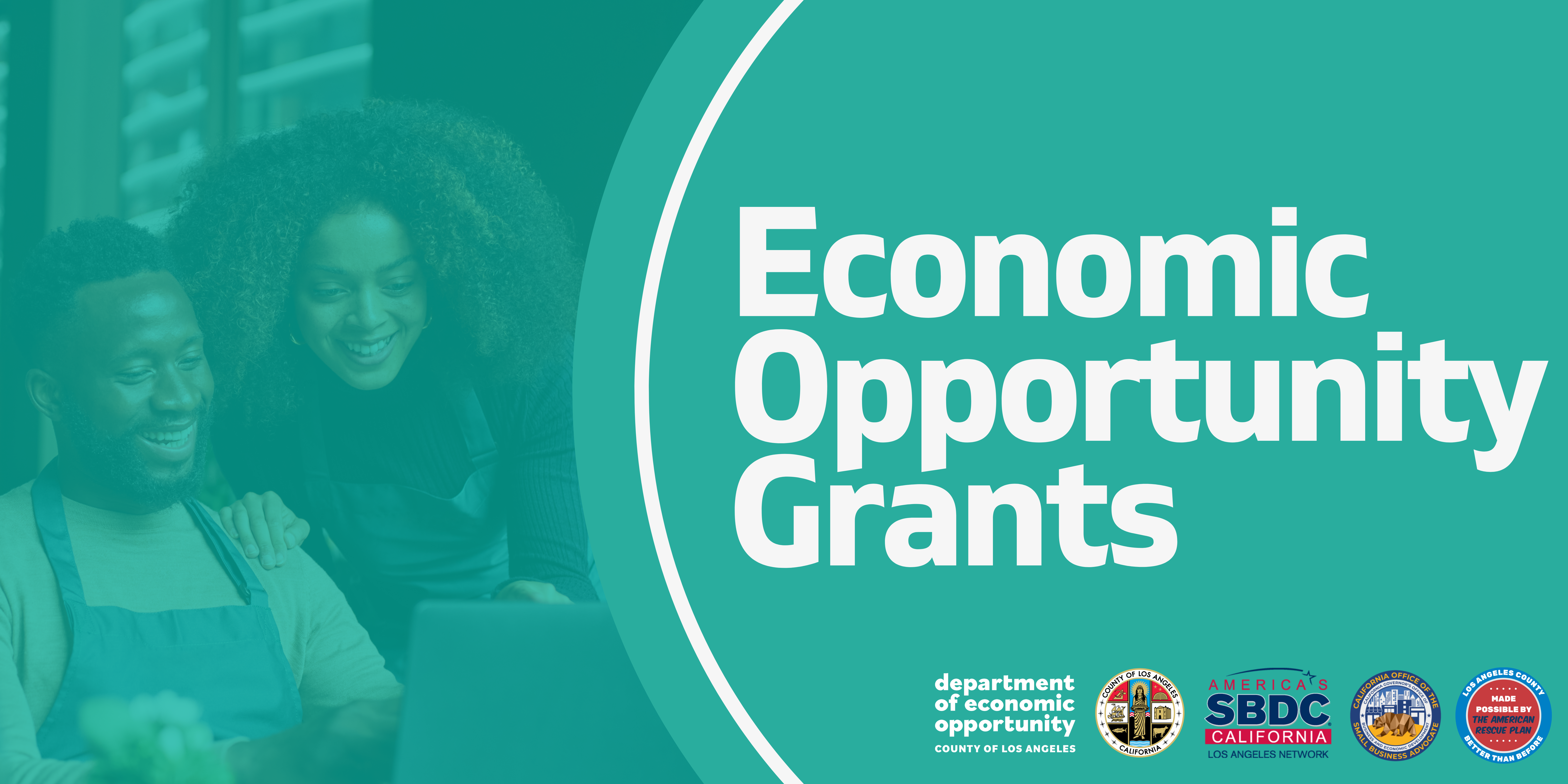 LA County small and microbusinesses (less than $2 million in revenue) and non-profits (less than $5 million in revenue) impacted by COVID-19 may qualify for financial relief to support their post-pandemic recovery.
The Economic Opportunity Grants (EOG) program offers $60+ million for grants, technical assistance, and other County services to help businesses stabilize and grow.
Grants will be available starting in January 2023.
Sign up today for additional information and upcoming application assistance
LA County is committed to helping communities, and small businesses build back better. Learn about other American Rescue Plan contracting, certification assistance, and other grant opportunities here.
For additional business services, visit here to connect with the LA County Office of Small Business – a one-stop shop that helps prospective business owners and entrepreneurs kick-start a small business, expand access to critical resources that promote small business growth, and help get businesses certified.